藝術總監何曉佩 Artistic Director Xiaopei He Gelb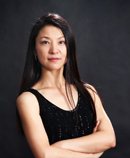 旅美知名青年舞蹈藝術家; 原中央民族歌舞團主要演員; 2003日本國際創作舞蹈比賽金獎獲得者。 2007,2010《星島日報》首屆中國舞蹈大賽總策劃和主評委; 07, 08 兩屆兒童才藝大賽評委。 1997北京保利國際劇院個人舞蹈專場《女人、情感、生命》;1995中央電視台春節聯歡晚會領舞。 2009舊金山牛宫《同一首歌》执行导演;2008舊金山灣區《唱響奧運愛我中華大型演唱會》《矽谷華人首屆電視春節聯歡晚會》及《千裏共嬋娟》總導演。中國舞蹈家會會員,中國少數民族舞蹈學會會員。
Xiaopei is the principal dancer with the China Central Song and Dance Company of Nationality; the Gold Medal winner of Japan Saitama International Creative Dance Competition in 2003; the solo dancer selected to represent Chinese women at 2004 "Year of China in France" cultural events in Paris and Marseilles; a member of the Chinese Dancer Association and the Chinese Ethnic Minority Dance Association; the chief director of the 2008 Cow Palace Gala for Beijing Olympics, the 2008 Silicon Valley Chinese New Year Gala, and a Poetic Song and Dance Show "Celebration under the Moonlight"; and a chief judge and organizer of the 2007 Singtao Chinese Dance competition.  She has given innumerable performances as a principal and solo dancer, both within China, on-stage and on television, and world-wide, including France, Germany, Japan, South Korea, the Philippines, Columbia, and the USA.   ( read more infomation)
朱元華老師 Ms. Un Wa Chu:(2015 退休,Retired on May 2015)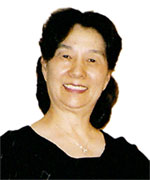 Ms. Chu graduated from China PLA Art Academy, started her own dance school, "Escola de Dancas Chu Un Wa", in Macau in 1983. In 1991, she began to teach in the Chinese Folk Dance Association. She has been instrumental in bringing up generations and generations of dancers and has been a crucial contributor to the success of the organization.

朱元華老師畢業于中國人民解放軍藝術學院. 1981年定居澳門,1983年創辦了朱元華舞蹈學校. 連續9年擔任了澳門教肓文化司主辦舞蹈比賽評判員. 1991年移民來了美國.就擔任了華人歌舞團舞蹈老師幷創辦Sunnyvale舞蹈班。很多學生走上了舞蹈專業行業,可謂桃李滿天下.
拉丁舞老师 Mr. Hunter Stephens

Hunter's love of ballroom dancing began at age 17 at the Center Stage Performing Arts studio in Provo Utah. Hunter's training spans the United States with notable coaches many of which are regular performers with Dancing with the Stars. He holds numerous Dancesport titles in Latin which have included an appearance at the prestigious Blackpool, England Dance Festival where he placed 7th for the United States. He has been a couple and team Dancesport competitor and coach. He is currently competing in the Professional division.






劉興久老師 Mr. Xingjiu Liu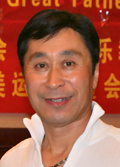 刘 兴久(Xingjiu Liu):国家一级演员,著名舞蹈表演艺术家,中国舞蹈家协会会员。原沈阳歌舞团主要演员,主演了《白毛女》《小刀会》《丝路花雨》《西迁之歌》《月牙五更》舞剧,并塑造了50多位不同舞台人物形象。并纳入《中国当代艺术界名人录》及《沈阳文化誌》。荣获中国文化部舞台艺术最高奖——第二届文化个人奖及国家多项奖项。1998年以杰出人才身份全家移民美国。在湾区多家艺术团体担任主要演员。并随团出访加拿大、中国大陆、美国各州,荣获美国政府颁发荣誉状及旧金山市长感谢状,及湾区好男人称号,并纳入《美国创业爸爸90位》一书中。主演《庄周蝴蝶梦》、《暗恋桃花源》、《新蓝与黑》、《换个老婆太麻烦》、《春、夏、秋、冬》及各次大型演出及春晚,2011年并获得中央电视台第八届全国小品决赛表演奖。
Mr. Liu was a principal dancer, choreographer, and instructor at Shanyang Dance Troupe. He received his degree in choreography from Beijing Dance Academy. Mr. Liu has performed many of his own works which are often both poignant and humorous. Mr. Liu's other trademarks include his highly skilled martial arts techniques and dramatic performances. He has won the highest honor for individual performing artists awarded by the Ministry of Culture, and is listed in Who's Who of Contemporary China. His artistic journey was filmed as a TV special feature story.
李奡(音ao傲)老师 Miss Angel Li

李奡老師是第十四屆釜山亞運會武術全能冠軍。多次全國,遼甯省運動會武術全能冠軍。接受過嚴格的專業競技體操訓練和藝術體操訓練。曾在"唱響奧運,愛我中華""千裏共婵娟"等大型晚會中擔任重要角色。在灣區擔任武術,武功和基礎體操指導老師多年,言傳身教,經驗豐富,對孩子充滿愛心又不失嚴格指教。
Miss Angel Li was the 14th All Asian Games Wushu overall champion, also winning many titles at national games, Liaoning province Wushu overall champion. She started rigorous training in gymnastic and rhythmic gymnastics when she was 3 years old. She has also starred in many stage performances. She has been teaching martial arts and gymnastics for many years.
王梦老師 Miss Meng Wang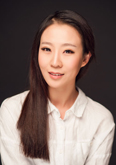 王梦老师毕业于山东省潍坊艺术学校中国舞表演和浙江省杭州师范大学本科编舞专业以及旧金山艺术学院硕士艺术研究生。曾担任山东省潍坊学院艺术学院舞蹈老师。获奖记录包括浙江省"音乐舞蹈节" "桃李杯" 及"全国校园春节晚会" 2015世界舞蹈之星大奖赛原创编舞奖等。现任旧金山华星艺术团常务理事。

Miss Meng Wang graduated from Shandong and Zhejiang art academy with dance performing and choreography degrees. She has many years teaching experience and also winning many awards in China.She is the key volunteer choreographer and dance instructor at Xiaopei Chinese Dance, many of her students have won varies awards at competitions.
王欣老師 Ms. Wang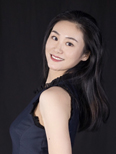 王欣老师毕业于北京舞蹈学院中国古典舞系汉唐古典舞专业。曾在舞剧《铜雀伎》中担任女主角。电影《孔子》舞蹈片段担任领舞;2017中央电视台海外春晚"漂洋过海来看你"担任领舞。现任旧金山华星艺术团常务理事。她教授的学生多次在各类比赛中获奖!

Eva Xin Wang graduated from Beijing Dance Academy. She was the leading dancer at the dance drama production "Bronze Sparrow Terrace." She is a choreographer and dance instructor at Xiaopei Chinese Dance, and many of her students have won awards at competitions.
Ms. Maria Sotnikova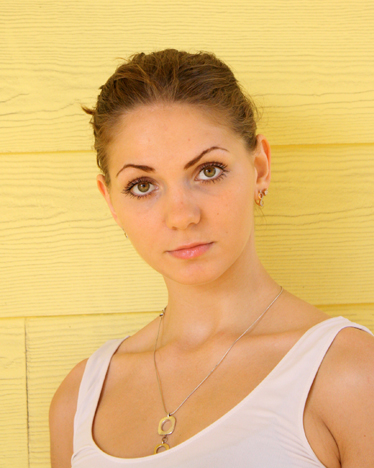 Maria Sotnikova was trained in Russia with Ballet and Contemporary dance backgrounds. She has danced in many countries, including China and France, and now studies and dances professionally in the Bay Area. She has been teaching summer ballet classes and has great feedback from our students.
杨洋老师 Miss Yang Yang
杨洋老师2012年毕业于北京舞蹈学院编导系现代舞编导方向。曾参加首届国际芭蕾舞暨编导大赛,担任大赛开幕式编舞及主要演员。2015年获全额奖学金进入Mills College 舞蹈系MFA项目学习舞蹈编导。在校期间作品多次被校方带出学院进行交流并将于2017毕业。2017中央电视台海外春晚"漂洋过海来看你"担任舞蹈编导。她教授的学生在各类比赛中多次获奖!

Yang Yang graduated from Beijing Dance Academic as a modern dance choreography major in 2012. And rensently graduated from MFA program in Mill College dance department. She was a choreographer and dancer for the opening ceremony of Ballet Dance and Choreography Competition in 2009 at the National Center for Performing Arts in Beijing, China and other important projects.